European Structural and Investment Fund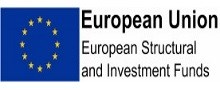 The Marches region has been allocated approximately £95 million of EU funding for projects being developed and delivered between 2014 and 2020.
The Marches LEP has developed a European Structural and Investment Fund (ESIF) strategy which sets out priority areas where this funding should be directed. The European Regional Development Fund, European Social Fund and European Agricultural Rural Development Fund form the total allocation, and key areas which funded projects must support are:
Research and innovation
SME competitiveness
Low carbon economy
Environment
Employment and skills
Social inclusion
An ESIF committee has been appointed to oversee the programme and projects for an initial three-year term. The committee will have a strategic role and be involved in prioritising investments. It includes representatives from the business, education and skills, rural and voluntary and community sectors, the three local authorities and a representative from the LEP.
We're the accountable body for the Marches Technical Assistance project, which is part-funded by ERDF. This funding finances two officers, who work with colleagues in the three Marches local authorities to assist projects in developing ERDF applications and to ensure that ERDF and its investments is promoted within the area.
The Marches LEP ESF Technical Assistance project is part funded by ESF and works with employment and skills and social inclusion stakeholders across the Marches to promote ESF opportunities and support potential applicants. Stephanie Jones (stephanie.jones@herefordshire.gov.uk) works with employment and skills stakeholders and Kate MacDonald (kate.macdonald@shropshire.gov.uk) supports social inclusion stakeholders. Find out more about social inclusion and the Building Better Opportunities programme in the Marches.
Contact the Marches Technical Assistance Economic Growth Team: