Shrewsbury Castle and Shropshire Regimental Museum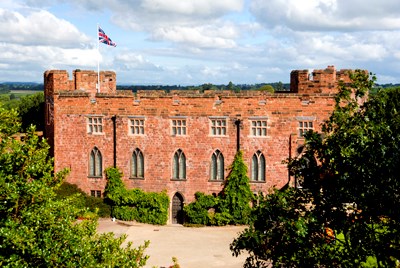 The castle is one of the main attractions for visitors to the medieval county town of Shrewsbury, in the heart of Shropshire.
First constructed by order of William the Shrewsbury Castle and Shropshire Regimental Museum Conqueror in 1067, Shrewsbury Castle as it now stands is the product of many eras and restorations. It was built on high ground connecting two branches of a loop of the River Severn, which surrounds Shrewsbury, and it dominates the only landward approach to the town.
Originally built using wood, the first real evidence of reconstruction in stone dates to the 1150s and the reign of Henry II (1154 – 1189), with traces of this earliest work remaining in the lower levels of the inner bailey walls, the lower floor of the Great Hall and the main gateway.
The castle was a royal castle until the time of Elizabeth I, but it was Henry II and Edward I who were both responsible for major programmes of building and the structure we see today. Repair work was carried out during the Civil War in 1643, and the castle was again renovated in c1780 by Thomas Telford for Sir William Pulteney.
In 1924 the Shropshire Horticultural Society purchased the castle and its grounds, giving the castle part to the Corporation of Shrewsbury (now Shropshire Council), and carried out an extensive programme of restoration, which included the removal of all of the internal partitions introduced by Telford.
The castle has been a grade I-listed building since 1953.
Laura's Tower
Laura's Tower was built as a summer house by the famous Thomas Telford in c1790 for the daughter of Sir William Pulteney as a 21st birthday present, and has been a grade II-listed building since 1972. Both the castle and Laura's Tower are made of Grinshill red sandstone and are remarkably well preserved.
Shropshire Regimental Museum
The castle houses the spectacular collections of the Shropshire Regimental Museum Trust, including pictures, uniforms, medals, silverware, weapons and other artefacts from the 18th Century to the present day.
There's also a 'Modern Army' display (including information on The Rifles), items from the collections of the lords lieutenant of Shropshire and a history of the castle itself.
Shrewsbury Castle became the home of the Shropshire Regimental Museum in 1985.