Collections from flats/communal residences
If you live in a flat or other communal residence, you can use your orange bag for your recycling. Simply collect all your paper and card in one of the bag pockets, and all your plastics, cans and glass in the other. Then take it down to the communal recycling area, empty it out, and take it back to your flat.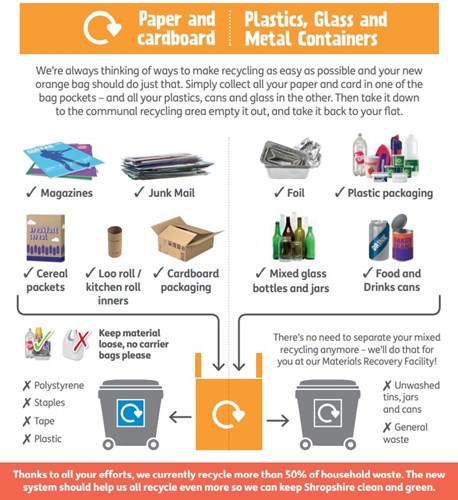 Find out more about your orange bag and what it should be used for.