Appointment of independent persons under the Localism Act 2011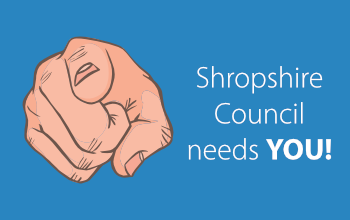 Shropshire Council has a duty to promote and maintain high ethical standards in the conduct of members of the council and of the parish/town councils in the area. This involves the adoption of a code of conduct with which such members are expected to comply. Shropshire Council is obliged to put in place local arrangements to deal with complaints which allege that a member has breached this code. It is also obliged to appoint 'independent persons' under the Localism Act to support these arrangements.
As the terms of office of the current appointees are coming to an end, we're seeking to appoint two independent persons, whose role:
Will involve being consulted by the council before a decision is made on an allegation that it has investigated
May involve being consulted by the council on allegations that it has decided not to investigate.
May involve being consulted by a member or co-opted member against whom a complaint has been made
May involve being appointed to serve on a panel asked to advise the council on the proposed dismissal of the authority's head of paid service, its monitoring officer or its chief finance officer
Appointments are likely to be for a term of four years, and previous experience in this area isn't required. This is an unpaid position, although travelling expenses may be claimed. There are restrictions on who may apply for this role, and these are set out in full in the application pack.
For any further information please contact Tim Collard, monitoring officer, on 01743 252756 or email tim.collard@shropshire.gov.uk.
Application forms must be returned by Thursday 07 April 2022.
How to apply
If you're interested in being an 'independent person', please contact Graham White by email at graham.white@shropshire.gov.uk for an information pack and application form.
Tim Collard
Monitoring Officer
Shropshire Council
The Shirehall
Abbey Foregate
Shrewsbury
SY2 6ND