Audit Committee vacancy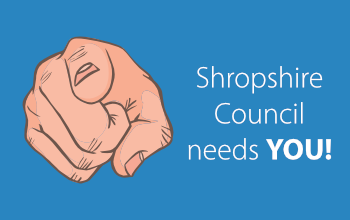 We're looking for a Shropshire resident with practical experience in financial management/accountancy to sit on our Audit Committee as co-opted independent member. This is a highly rewarding voluntary role which makes a significant contribution to the governance of the council.
The committee provides an independent and high-level focus on the council's audit, assurance and reporting arrangements. It provides an independent review of the council's governance, risk management and control frameworks, and oversees the financial reporting and annual governance processes. 
Previous experience of working with similar committees may be helpful but isn't essential.
We seek to reflect and represent all of the county's residents and welcome applications from all parts of the Shropshire community.
Whilst the co-opted independent member is not an employee or member of the council, the successful applicant will receive specific training to enable them to undertake their new role effectively. The independent member is entitled to be reimbursed for expenses but doesn't receive any allowance or remuneration. Appropriate IT licences will be provided to enable access to reports from personal IT equipment.
Find out more about the work of the Audit Committee and its membership.
If you have any questions about the role or making an application, email James.Walton@shropshire.gov.uk
You can return the completed application form to james.walton@shropshire.gov.uk
We invite applications up to the deadline of 20 January 2023.