Shropshire SEND Strategy Launch
23 April 2021
Last updated at 11:39
Look out for the launch of the Shropshire SEND strategy on Tuesday 27 April 2021.
This follows a period of development that started in May 2019 when an event was held to gather the views of children and young people with special educational needs (SEN), parent carers and key partners  from across Shropshire, including our schools and colleges and health, care and education  professionals.   
The event was led by Poppy Chandler and her team of Education Psychologists (EPs) and involved developing a PATH* activity to explore the collective aspirations of Shropshire children and young people with SEN. The activity also identified the actions that we  need to take so that aspirations could be transformed into reality. The event was very well attended by children and young people facilitated by their school or college and also by parent carers as well as practitioners. The key messages that were shared on the day were that children and young people with SEN hoped for a life that reflected the expectations of all children and young people. These included to get a job, go to college,  join in with activities within the local community, live independently in their own home, have friends, have choice and control over their own lives and live a healthy life.
This event was followed by a series of workshops organised by the Shropshire Parent Carer Council (PACC) to agree the collective vision for SEND and further refine the priorities that would set the strategic direction.  It is important that we are able to show the difference that we are making and to enable this to happen we have developed a set of measures intended to evaluate the impact of the strategy and its effectiveness in supporting the local area to achieve its identified priorities.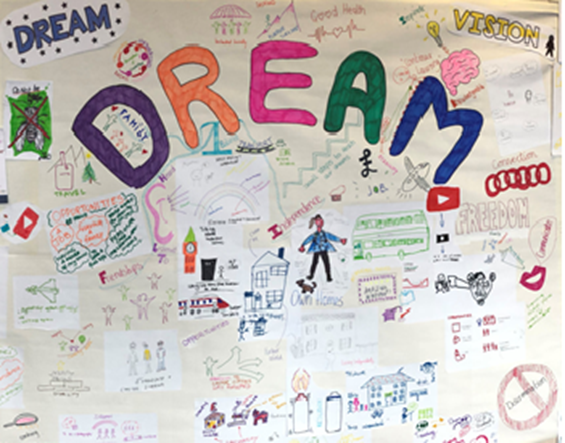 We will produce and publish an annual report on the progress of the strategy to share how well we are doing in achieving our priorities and will be seeking feedback from children, young people and families to help us to understand both where our collective actions are making a positive difference and to identify those areas that require further attention.
We hope that our strategy is a useful document that has meaning and shows what we are aiming to achieve on behalf of children and young people with SEND in Shropshire.
The SEND Strategy will be launched on the Shropshire Local Offer on Tuesday 27 April 2021, where you will be able to read the full document, listen to a podcast that explains why this document is important and also view an easy read version of the document. You will also find a feedback form, by completing this you will help us to better understand the difference that we are making to the lives of children and young people with SEND and will inform our future action plan.