Healthy economy
Focused strategic objective
Infrastructure, home, safer services, education and job so you want to come to Shropshire and/or stay.
Bulleted strategic objectives
Skills and employment
Safe, strong, and vibrant destination
Connectivity and infrastructure
Housing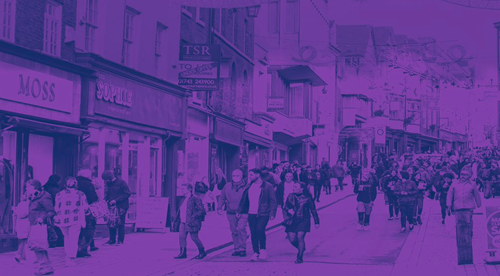 We'll provide access to lifelong learning, supporting people and our communities to prosper, and through providing the right skills developing greater productivity and improved wages.
We'll develop Shropshire as a vibrant destination that attracts people to live in, work in, learn in and visit.
We'll deliver excellent connectivity and infrastructure, and increasing access to social contact, employment, education, services and leisure opportunities.
We'll ensure that there's an appropriate mix of housing in the right areas of the county when supporting people with disabilities, and to attract the right workforce for the employment needs and opportunities located there, thus reducing distances travelled to work.
What this will mean for you
There will be more suitable and affordable homes for local people and key workers that enable them to live life well.
Developer contributions will be used to enhance local facilities, to provide more access to greenspace and to deliver improvements to footpaths, cycleways, and highways.
There will be a strengthened role locally in protecting the health of our population; our businesses will be supported to deliver safer services.
There will be improved access to high-speed broadband and mobile phone coverage, reducing areas with poor connectively, creating more opportunities for home working and new employment opportunities at new and improved employment centres.
The conditions of our road surfaces will have improved, with less requirement for emergency repairs.
There will be more high-quality cultural activities for you, your family and friends to enjoy.