Overview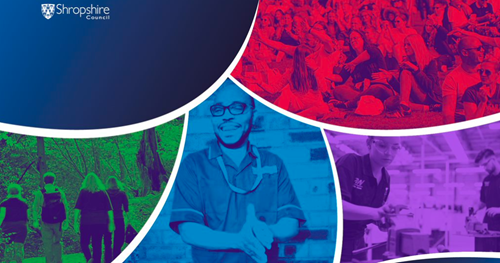 Challenging times also bring great opportunities. The people of Shropshire are rightly proud of their county's assets; its natural beauty, its history, its diverse economy, its vibrant culture.
How we protect, sustain, and improve these key attributes will be vital to our ongoing success as a county; making Shropshire a national treasure as a great place to live in, work, play and visit.
Considering the resilience shown in response to recent flooding events and the pandemic, we should be immensely proud of our communities and how much has been achieved despite enormous challenges for all. Pulling together in times of adversity has helped create a wonderful platform from which we can step forward with confidence and realise the huge potential that is Shropshire's future.
Maintaining the momentum, communities will be encouraged to share the issues they face and potential solutions they believe will make a difference, with confirmed solutions being enabled and supported to progress, building on the strengths and networks that already exist.
We know that success will depend on the health of our people, our economy, and the health of our environment. These important agendas are entirely interdependent, which is why 'joining things up' is so important, including how communities, businesses, our voluntary community and social enterprise sector, our health partners and the wider public sector join forces to achieve them, together.
Our collective good, knowledge, experience, energy, and assets will help us to deliver long lasting success at pace. What this means is:
Maintaining a healthy environment offers great outdoor spaces where mental and physical health can flourish, helping healthy people in our communities to live life well, preventing the need for health or social care support, and remaining in employment or education.
Supporting together a healthy economy, providing opportunities for people to return to employment, using skills people have developed. Supported through access to accommodation close to their place of work. People are enabled to make choices about their lifestyles, being confident that they can make safe and healthy choices about the food, equipment and services they purchase from places in their community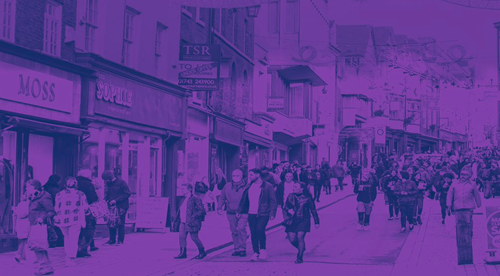 Our unique landscape and dynamic businesses mean tackling the climate change challenge provides the area with real opportunities. A developing green economy brings new prospects for businesses to grow doing different things or working in different ways; enhancing Shropshire's environment and working with landowners on carbon capture, helps to achieve a low carbon future, increases biodiversity, and reduces the risk of flooding, and strengthens the area as a visitor destination.
Using emerging technologies and digital solutions will enable us to provide our customers with improved and quicker access to information. We will use data, feedback from our communities and best practice to provide intelligence and insights to inform our decision making, and monitor outcomes to continually review what we do to ensure that our services benefit people and communities.
We must maintain our ambitions for the future, seeking innovative ways to realise them whilst balancing them with the knowledge that demand for services is increasing. 78% of our net budget in 2021/22 was spent on social care for adults and children, and it's expected to increase to 80% and more from 2022/23 onwards.
Our Shropshire Plan sets the direction for the next three years up to 2025 within the framework that our longer-term plans and strategies, like our Local Plan and our Cultural Strategy, underpinned by our health and wellbeing plans, set out for the next 10 to 20 years. The challenges and experiences that we've shared over recent years put us in a strong position to step up and move forward together, and adapt our plans to meet the changing situations we face.
Lezley Picton
Leader of the council 
Andy Begley
Chief executive