Welcome! / ласкаво просимо!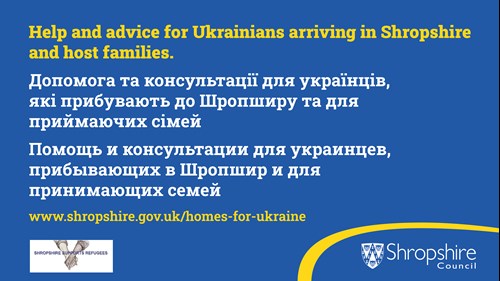 Latest Homes for Ukraine data
The Homes for Ukraine dashboard summarises the details that are recorded in the government's Homes for Ukraine (Foundry) system. The data is updated daily. It covers the total number of guests and sponsors, and also displays the arrival figures of guests already in Shropshire, as well as those still awaiting arrival into the country.
Visa and scheme information
Immigration information
Helplines and support
A welcome guide is available from the Gov.UK website for people arriving in the UK from Ukraine.
General FAQs are attached to this page, but Shropshire-specific ones are also available.