Introduction
Shropshire Council recognises the rapidly increasing number of children who live within families under a special guardianship order, and the many challenges for special guardians who provide these loving homes. These can include managing family time (contact) with birth parents, finances, health issues and the children's emotional needs due to previous trauma and attachment issues. Our Special Guardianship Support Team provides access to support to deal with these and other issues. 
The aim of our service is to:
Improve outcomes for children living with special guardians
Provide friendly and accessible support, information and guidance to special guardians living in Shropshire
Who are we?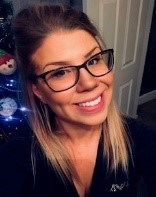 Amy Morgan
Senior social worker
01743 250194
Amy.morgan@shropshire.gov.uk
Jane Otter
Social worker
01743 258796
Jane.otter@shropshire.gov.uk
What do we do?
Information and support for those considering an SGO or who are already special guardians
Assessments of need and reviews of special guardianship support plans
Mediation to support positive family time (contact) with birth parents, including support with letter box contact
Signposting to support services and referrals to appropriate agencies as required
Support with matters relating to education
Provide access to training programmes
Coffee mornings to meet other special guardians
What is a special guardianship order?
An SGO is a way of providing permanence for children and young people. It gives legal security for children who can't remain in the care of their birth parents, and is an alternative to adoption, long-term fostering or a child arrangement order.
An SGO lasts until a child is 18, unless it's discharged earlier by the court.
How to contact the Special Guardianship Support Team
Office hours: Monday to Thursday 8:45am to 5pm. Fridays 8:45am to 4pm (closed on bank holidays)
Phone: 01743 250194 or 01743 258796
Email: SGO.Duty@shropshire.gov.uk