Health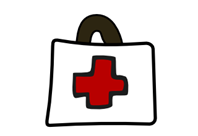 There are many ways that a child or young person can be identified as having additional needs and disabilities. Diagnosis can take place at various points in life, through a range of circumstances. Any health practitioner in a specialist field can make a diagnosis, or referrals made to specialist consultants to assess suspected medical needs.
Diagnosis can occur during pregnancy or at birth, during infancy and early childhood, and later. Sometimes additional needs and disabilities occur as a result of trauma resulting in cognitive or physical injury. We hope to have captured these possible pathways on this page to help you understand the role of each health service in identifying additional needs and disability.
The information on this page outlines available health services to children and young adults with special educational needs and/or a disability (SEND), including those without education, health and care plans (EHCPs).