About the HAF programme
The HAF Programme in Shropshire: free activities and food for Shropshire families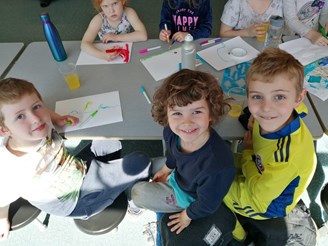 Shropshire HAF (Holiday Activities and Food) is an exciting programme of holiday activities. Children and young people who are eligible for free school meals and their families will be able to access free activities and food provision during the summer and Christmas holidays 2021.
Shropshire Council, funded by the Department of Education (DfE), is working with local schools, voluntary and community organisations and childcare providers to provide free places within their holiday clubs. The aim of the the programme, campaigned for by footballer Marcus Rashford, is to make holiday activities as accessible and inclusive as possible. 
The free places are available on the programme for children and young people aged 5 to 16 who are eligible for benefits-related free school meals.
Children and young people are invited to take part in a range of fun activities, happening at over 30 venues across the county. To see the full programme of activities visit the Summer Activities Programme page.
How to access the free activities
All families eligible will receive a HAF voucher as well as a copy of the summer HAF activities programme from their school. Quoting the HAF Voucher code when booking with the activity provider will entitle them to a free place at the holiday activities of their choice.
Subscribe to the HAF e-News
We're encouraging families to subscribe to the HAF e-newsletter to receive helpful information from local partners and to learn about the HAF activity programme during the 2021 Christmas holidays.