Census 2021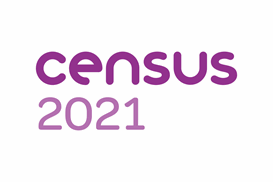 A big thank you to everyone who has responded to the 2021 census in Shropshire. By taking part, you've helped to collect reliable information that will inform decisions on public services moving forward. The census findings will help shape communities in Shropshire by helping plan services such as schools, doctors' surgeries, hospital beds, housing and cycle lanes.
The Office for National Statistics (ONS) has confirmed that there's been an amazing response to the 2021 census, with 97% of households across England and Wales having responded.
The 2021 census operation is now drawing to a conclusion. The follow-up Census Coverage Survey (CCS) is now complete, and the 2021 Census Quality Survey (CQS) has started. The non-compliance operation remains ongoing, and the ONS is still accepting completed paper census questionnaires via FREEPOST Census 2021. If you need help, you can visit the Census 2021 website, where online support is still available.
2021 Census Quality Survey
The Census Quality Survey (CQS) is an important 2021 census follow-up survey happening during the summer 2021. This is a voluntary phone survey conducted by trained interviewers that ONS carry out to help them improve the quality of the statistics they produce. The results of the CQS let ONS work out how accurate the information was that they collected in the census.
If invited to take part households will receive a letter about the CQS, followed by a phone survey. You can find out more about the Census Quality Survey on the ONS website.
Census scams
Shropshire Council and ONS are keen to protect the public from any census scams. Please be aware that;
ONS will never contact someone by text in relation to the census unless you've texted us – our responses will come from 86677
ONS will never issue a fine by text, phone call, email or social media
ONS will never ask you for your national insurance number, passwords, bank account details, or your credit or debit card numbers
Scam text messages can be forwarded to 7726 and scam emails to report@phishing.gov.uk
Further information can be found on the ONS 2021 Census website.
ONS have also addressed scams in a social media myth buster series on Twitter.
2021 census outputs
Now that Census Day has passed, the Office for National Statistics (ONS) is holding a public consultation to share their proposals for Census 2021 outputs. This includes ONS plans for how they'll produce data and analysis for Census 2021 and how they'll release the information.
The ONS consultation is an important opportunity to influence ONS plans and to ensure the outputs are responsive to the rapid change society has faced due to factors such as coronavirus (Covid-19) and Brexit. The ONS is aiming to provide timely and accurate statistics that will help users of census data understand these changes and make decisions about future needs and services.
The consultation will remain open for 12 weeks, from 13 July 2021 to 5 October 2021. Further information about how to respond is available on the Census 2021 webpages.
The ONS intends to publish the initial findings from the 2021 census in spring 2022. They hope to publish all the main census outputs for England and Wales by March 2021.
Your data and security
A new animated video is now available on the census campaign website. It's aimed at letting respondents know how ONS keep their data secure.