Census 2021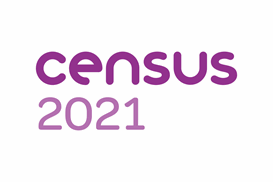 Census 2021 results
The Office for National Statistics (ONS) released the first results from Census 2021 on Tuesday 28 June 2022. All of the main results will be released within two years of the census.
We've put together some initial key facts for you on our 'Shropshire's profile' page (below).
A table showing a numerical breakdown of first results is attached to this page.
Information and analysis will be added to this website as it becomes available by the Business Improvement: Data, Analysis and Intelligence Team.
Further results from the 2021 census will continue to be released in phases over the summer and into 2023 on the ONS website. For further details please see the Census 2021 website.
Topic summaries and facts and figures about areas are released in the rest of phase one.
Census 2021 topic summaries
Topic summaries include sets of data, or datasets, most of which include data from a single variable. A variable is a particular characteristic of a person or household, for example, religion or accommodation type.
The topic summary for demography and migration was released by ONS on 2 November 2022. Further information and analysis will be added to this website as follows:
UK armed forces veterans – 10 November 2022
Ethnic group, national identity, language and religion – 29 November 2022
Labour market and travel to work – 8 December 2022
Housing – 5 January 2023
Sexual orientation and gender identity – 6 January 2023
Health, disability and unpaid care – 19 January 2023
Education – 10 January 2023
Why is the census important?
The census is a survey that takes place every ten years. It gives us the most accurate estimate of all people and households in England and Wales and builds a snapshot of our society.
The census information will help shape communities in Shropshire by helping to plan services such as schools, doctors' surgeries, hospital beds, housing and cycle lanes.
It's useful for Shropshire Council, central government and other public bodies to:
Plan services for now and in the future, eg education, social services, roads, health services
Develop policies and plans
Help to ensure that funding and services go where they're needed the most. For example, looking at the housing and household information helps us to plan how many houses should be built, where they should be built and what type are needed for the future. Also, looking at population changes can determine how services and funding will need to respond in the future
The information from the census is also very useful for voluntary organisations and charities, academics and students, businesses and genealogists. The census has a wealth of useful information which helps to identify future trends and to plan for the future.