Let's Talk Local sessions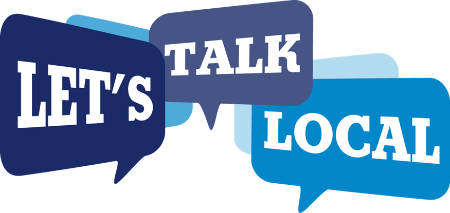 Take a look at the following video which explains our Let's Talk Local service...
When you contact Shropshire Council, if it is not possible to resolve your enquiry online at Shropshire Choices website, or on the phone, then you will be offered a date, time and place to see someone to discuss your queries, face to face with a skilled social care practitioner. We call this a 'Let's Talk Local' appointment.
The adviser you initially speak to over the phone will establish whether you need support to be fully involved in any discussions or assessments that are carried out. If this is the case, you will have the opportunity to nominate a suitable person to help you. If you are unable to nominate a suitable person then the council can assist you in finding an Independent Advocate to help provide you with the necessary support.
During your appointment, the practitioner you see may need to take some notes, but any information we wish to keep on record will have to be agreed with you first. This information will be put into a form called a personal profile. They may ask questions such as:
What is really important to you in relation to having a good life, staying independent and living in the community?
What is working currently for you, what isn't, and what needs to change?
Finally, a short action plan with a list of who's going to do what will be created (some or all of these actions may need to be done by you).
An appointment usually takes place at one of our Let's Talk Local locations in Shropshire (the one most convenient to you).
Many locations require people to book an appointment by contacting:  First Point of Contact (FPoC) on 0345 678 9044
Some locations also offer a drop-in service. Follow this link to find out more about the Lets Talk Local locations in your area.