Shropshire Goes Green
Event details
Price:

Free

Venue:

Shrewsbury Town Football Club
Interested in sustainability?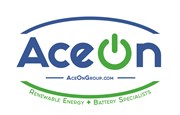 We're hosting the Shropshire Goes Green exhibition climate and sustainability festival on Sunday 25 September, at Shrewsbury Town FC Stadium - this is an all day outdoor event.
Building on the success of November 2021's Shropshire Goes Electric event, which put the spotlight on sustainable transport and encouraged the use of electric vehicles, we're now opening the event up to cover all aspects of sustainability.
Ian Nellins, Shropshire Council's cabinet member for climate change, natural assets and the green economy, is inviting companies and groups to become Shropshire Goes Green exhibitors at the event. Ian said:
"Shropshire Goes Electric proved a great success, with more than 1,300 visitors finding out about the huge variety of new electric models available from the 17 car manufacturers represented, as well as the chance to experience ebikes and rickshaws.

"What we were delighted to learn from this is that there is a real hunger for people to understand more about sustainable living and how they can help reduce our carbon footprint.

"For this reason we have decided to expand our event to embrace not just electric vehicles but all kinds of technologies to help people enjoy a more sustainable lifestyle.

"We want to grow a 'homes zone' to attract companies which operate in the sustainable living sector. It is the perfect opportunity for suppliers and installers of solar panels, cavity wall insulation, heat pumps, LED lighting etc to showcase their products and reach an engaged audience."
Mark Thompson, managing director of AceOn, our main sponsor, said:
"AceOn is pleased to be joining forces with Shropshire Council to showcase the green solutions which can help homes and businesses across the county. AceOn has sustainability and the need to address the climate crisis hardwired into our DNA. "We are almost past the point of no return when it comes to climate change, and it is vital that everyone plays their part to help bring about the green revolution, which will not only safeguard the environment and the future of the planet but makes economic sense also."
You can also watch Mark give some context to the event...
...alongside an accompanying press release.
Chris Pateman-Jones, CEO of Connected Kerb, said:
"Connected Kerb is delighted to be exhibiting at Shropshire Goes Green - a great opportunity to highlight the critical importance of sustainable mobility for all. We believe strongly that the future is electric, so encourage all attendees at the event to come and see how Connected Kerb is supporting the shift from petrol and diesel vehicles to using a network of charging points that everyone can access."
Anyone wanting to find out more about becoming an exhibitor at Shropshire Goes Green can email Darren Griffin, Shropshire Council's business development manager: darren.griffin@shropshire.gov.uk
Feedback from the Shropshire Goes Electric event
"It was absolutely a success, but equally only a taste of what I believe the event could grow to in the future! Thank you so much for allowing us to join in with the day, and we'll certainly be interested to attend all future events."
"Thanks so much for accommodating us so last minute – it was really appreciated and we thought it was a great event."
"I have had some great feedback from the sales team and they also said it was very busy, so great news. We will of course support and book for next year."
Exhibitors
Budgen Motors
Furrows
Greenhous Vauxhall Motability
Rybrook BMW
T J Vickers
Inchcape Volkswagen
J T Hughes
WR Davies Motors
EVC Solutions
Trek Cycles
Isla Bikes
Connected Kerb
Morzak
Aceon Energy
Next Gen Agri
Cornovii Developments Ltd
Thermal Earth
Caplor Energy
Lime Green Products
Broadoak Properties
Marches Energy Agency
University Of Chester (CREST)
Tanki Ltd
Proper Good Dairy
Shropshire Cycle Hub
Begin Off Road
Shropshire NHS CCG
Save our Shropshire
Zero Carbon Shropshire
Omega
Shropshire Wildlife Trust
Montgomery Waters Meadow, Football Ground, Oteley Road, Shrewsbury, Shropshire, SY2 6ST